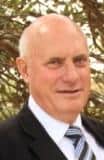 About This Website
This website is a repository for Christadelphian scriptural resources including, Study Notes, Bible Marking Notes, Study Transcripts,  and links to video recordings of classes and studies. Use the menu above to navigate to the specific resources you wish to view.
Jim Cowie is a Christadelphian Bible student and speaker who resides in Brisbane, Australia, and regularly visits Christadelphian ecclesias and members in isolation in other countries, speaking at Bible schools, study weekends, and fraternal gatherings. Along the way, video recordings of studies have been made and uploaded to various websites, especially Christadelphian Videos managed by the Rugby Christadelphian Ecclesia (UK). Additionally, a wide range of material has been made accessible on this site that was previously only available on request.
Instructive videos of trips to the Middle East with the Bible in hand are also accessible using the links provided.